Welcome to my backyard garden oasis.  You know how you just wake up one day and think…"there is nothing I would enjoy more than to have waterfall in my backyard."  Well, that's what happened to me… and the rest is history.
How It All Came To Be
I just love a challenge.  For me, the best nation in the world is DETERMI-NATION!  That's my "go to" saying, just ask my four kids.  I'm not exactly sure when or how it happened, but like all great things it started with an idea.  The idea grew into an obsession and that obsession came to life!  I love ponds, and helping people so they can create the backyard of their dreams is my passion.
Backyard Water Garden is committed to helping you be successful and complete your water feature project.  What started out as one man, a shovel, a vision and tons of ambition. Our passion and love for backyard transformation has driven us to grow into the company we are today.  The products we offer are the best in the water feature genre. We are here to help. Get in touch with us, and we'll do our best to answer any questions you may have. Whether it's green water in your pond or how to finish an outdoor concrete countertop.  Our goal is to help you get your project done right. We can help, because we've done it.
I am a happily married father of 4 with a crazy schedule.  Our family can't always go on vacation to exotic locations, so my plan was to bring a relaxing location to us.  There is nothing more relaxing than the sound of a water garden waterfall right in your own backyard.
Our Mission
We are here to help you avoid some of the mistakes and bumps along the way. There is tons of information out there, but I want this to be your one stop to answer all your questions. Our goal is to help other DIY'ers like us accomplish their goals and bring their ideas to life.  If you have any questions, feel free to leave them below and we will be more than happy to help you out.
All the best,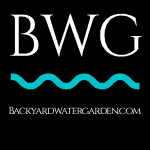 BWG
customercare@backyardwatergarden.com