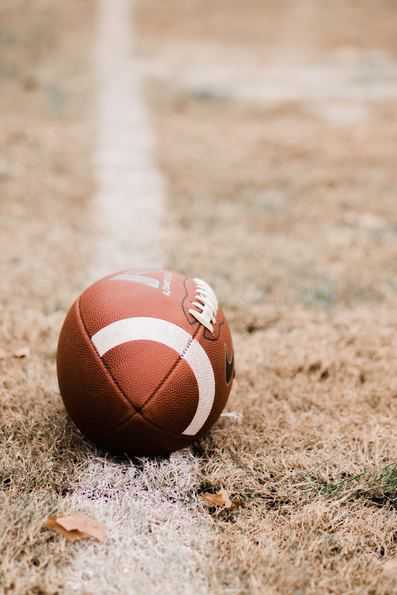 One thing we can all agree on is that backyard tailgating always gets you ready for game time. Bringing your family and friends together, enjoying great food, laughter and spirits.
Before the coin is tossed or the first ball is snapped, the time leading up to the game is my favorite time. The smokey smell of some of the best food fills the air. Even if you aren't a fan of the game, there is still a great time to be had by all.
In this article we will go over tailgating basics, as well as sharing some of our favorite simple recipes.
Taking Cover
As the season changes, so does the weather and as we enter into fall, having cover from the rain is essential to having a successful backyard tailgate party. Even if you don't have a permanent structure like a covered porch or gazebo, a pop up canopy could be just the ticket.
These are perfect for keeping everyone dry and ready for game time. The coleman pop up canopy (affiliate link to Amazon) is not only easy to put up and take down, it takes up very little storage space in your basement or garage. Instant shelter… game on!
Patio Heat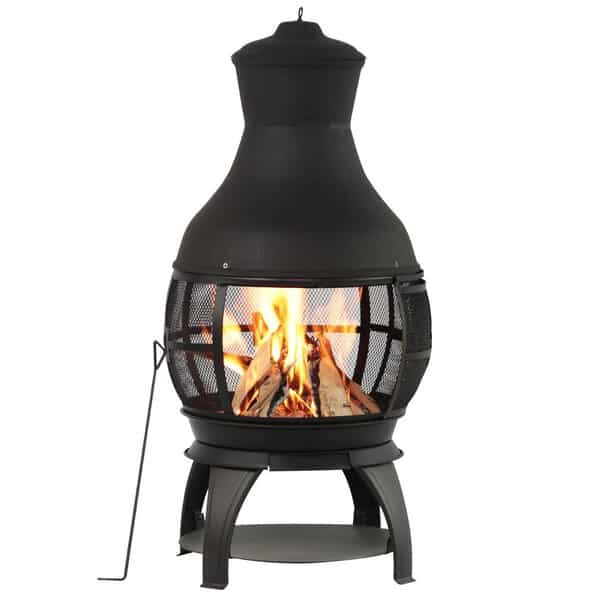 Another thing to consider is as the season goes on, the temperature has a tendency to drop. At least it does in the north east. Keeping everyone warm and comfortable is no easy feat. A strategically placed patio heater (link to Amazon for best price before the temp drops) will do just the trick to keep everyone warm and fired up for game time.

Another option is a chimenea (link to Amazon). This is like a wood stove for your outdoor space. These are perfect for backyard patios (link to how to build a backyard patio). One of these creates a great gathering place on a chilly fall day to huddle around and share good food, laughter and of course a little trash talking.
Favorite Tailgate Foods
Keep in mind when it comes to backyard tailgate food, simple is best. The smell of French fries and chicken wings fills the air and can bring even the most distant neighbors together.
Homemade French Fries
Keeping it simple is the name of the game. Great food with little effort. When it comes to tailgating we love french fries. You can't go wrong with is fan favorite. Place a pot on your grill. If you have a side burner, it's perfect. If not you can place a pot right on the grill. Get the oil up to about 400 degrees, and drop in your tasty spuds.
If you plan on only using a pot, try this stand alone burner (link to Amazon) attached to your propane tank. Instant outdoor kitchen (link to our article on building your own grill island).
Don't worry about spending time in the kitchen peeling and cutting potatoes. Use a potato slicer (link to Amazon) like the one pictured. It makes short work of turning a potato into a wonderful batch of fries.
We found the best way to do this is to use the largest russet potatoes we could find and use one large potato per batch. Once they are golden brown, remove them from the oil drain and salt to taste.

Veggie Tray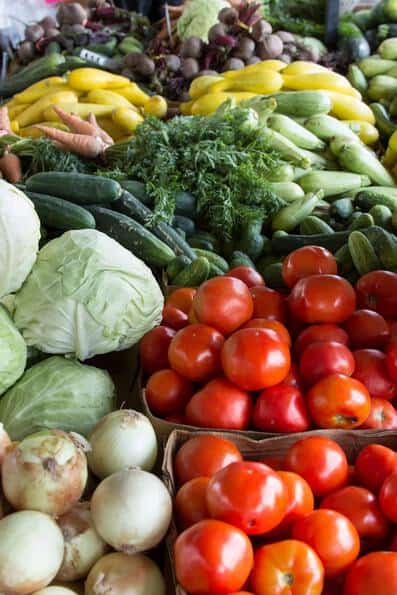 It can't all be deep fried. You need to have something for everyone, and a veggie tray certainly fits the bill. Just an assortment of tomatoes, baby carrots, celery, broccoli, and cucumbers will do the trick. Place your favorite dressing in the center of the tray for dipping. This is where you can use ranch if you must, but I prefer caesar or blue cheese.

Buffalo Chicken Wings
Another fan favorite are Buffalo chicken wings (not just because I'm a Bills fan).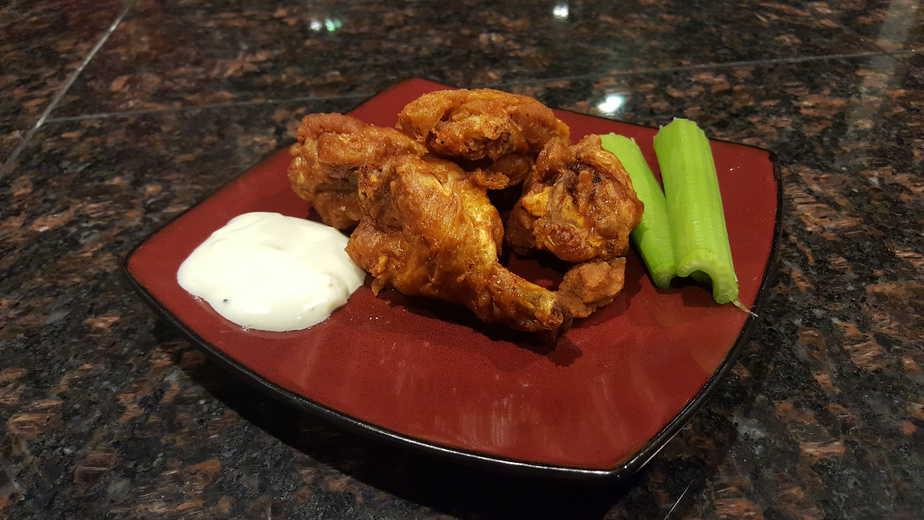 Thaw chicken wings in the fridge overnight
Rinse and pat dry with paper towels
Get the oil up to 400 degrees.
Cook the wings for 25 min or until desired crispness
Add 2 tablespoons of butter and your favorite wing sauce in a large bowl
Remove wings from oil and drain
Add wings to the butter and sauce and shake until butter has melted and wings are coated.
Serve with bleu cheese (not ranch)
Pulled Pork
Although this next recipe takes a while to cook, the prep time is very short. Pulled pork is another one of our favorite game time foods. The prep time is fairly short and it can feed a large group.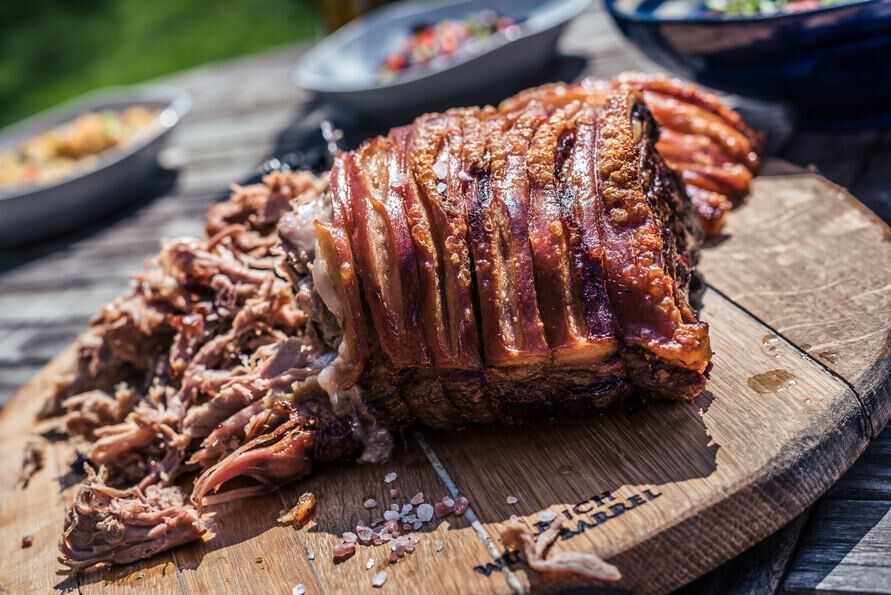 Place pork shoulder or pork butt with fattest side up in a large crock pot
Cut up 2 medium onions
Half a bottle of dark lager beer
Coat with your favorite barbecue sauce
Cook on high for at least 8 hours depending on the size of your roast. The internal temperature needs to be above 160 degrees F
The pork is done when you can easily pull it apart with two forks
Remove the pork from the crock pot and let cool enough to handle
Using 2 forks shred the pork and remove any large pieces of fat.
Return to the pot, add more barbecue sauce and simmer on low for 1 more hour
Serve with rolls and more barbecue sauce to add as needed.
The Big Screen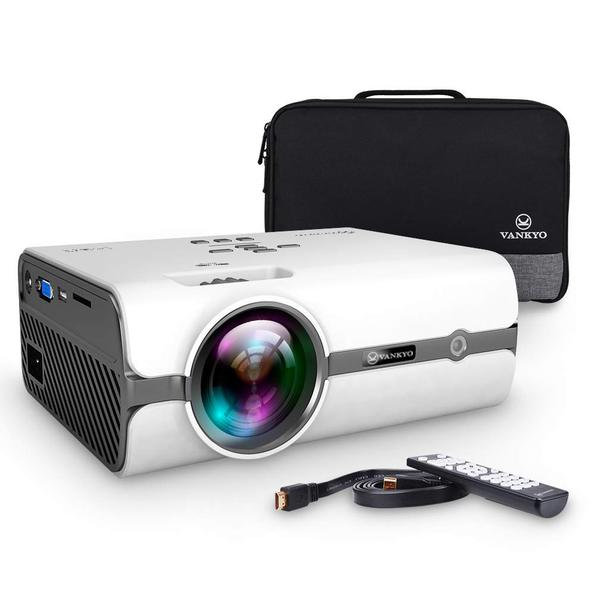 Now because I live near Buffalo, as the season moves into December it's time to head inside. The harsh winter does put a damper on things for us.
Now other parts of the country may enjoy the backyard tailgate throughout the whole season. If you don't want to head inside, keep the party rolling with a portable projector (link to Amazon). Put the game up on the wall and keep the festivities outside!
A portable projector is great, the only drawback, they only work well for late afternoon or night games. If you are tailgating on a covered porch however this is the perfect option. The shade from the roof should be just enough to bring your projection wall to life. Any large flat surface will work to show the game.
If you want optimum viewing for everyone, then using a screen will give you great results. Try this 100 inch projector screen with a stand (link to Amazon) to get the best out of your projector.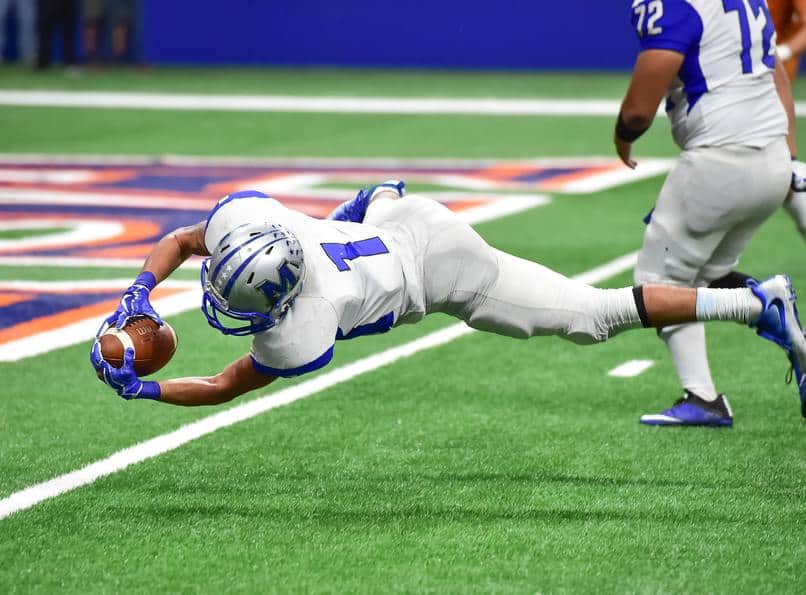 Conclusion
Game day has a special place in my heart. Bringing our family and friends together and making wonderful memories. Oh yeah… there is also a game on!
I hope this helped to inspire you to hold your own backyard tailgate party. Whether you have just come for the food, the game, or both… the memories you will create last a lifetime. Happy tailgating and until next time enjoy your backyard water garden.
~Cheers
Jeff