Homitt 600D Heavy Duty Grill Cover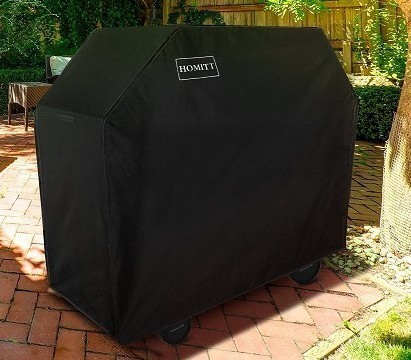 You work hard to get the things you want and have. Once you have them, sometimes keeping them in pristine condition can be a challenge.  When it comes to an outdoor kitchen dealing with mother nature takes its toll on your equipment. With no shelter from the weather the best solution is to cover your grill with a custom fit grill cover.
This is for anyone who has a grill that is outside in the elements' with no shelter. Keeping your grill protected from the elements' will help to prevent rust and premature deterioration.
I have had countless grill covers over the years. I have had my current grill for 4 years now. I am on my second grill cover for this grill. What I have determined is these grill covers, no matter who makes them or what color they are, the sun deteriorates the material they are made of.
My grill is still in decent shape because when it isn't in use, I keep it covered. It is outside in the sun, rain and snow. The grill cover is a small price to pay for the protection year after year. I have purchased expensive heavy-duty grill covers in various colors with the same result. After about 2 years, the sun causes the material to break down and the cover needs to be replaced. All that being said, this is my cover of choice, the Homitt 600D Heavy Duty Grill Cover. (link to Amazon)
Overview
This cover comes in multiple sizes to fit just about any configuration. The widths available are 58, 60, 64, and 72 inches. It is 26" deep, and 51" high. There are Velcro straps on the side to secure it for a custom fit, and to keep the cover on during windy conditions.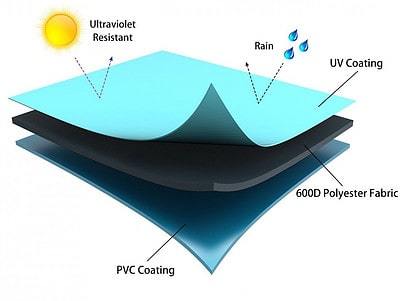 The Homitt Cover is weather proof. It goes one step above most covers. The weak point in most covers as far as water protection goes is the fact that water can get in through the stitching at the seams. The Homitt on the other hand uses waterproof adhesive on all the sewn edges, making rain impermeable.
Another great feature about this cover is its layer of UV protection from the sun. There is a UV coating on the outer cover to protect it from the sun's rays. This leads to less fading and deterioration.
Pros:
+ UV protection
+ Multiple sizes
+ Weather proof
+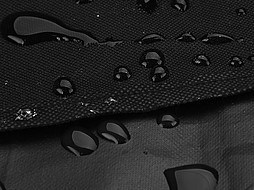 Water proof seams
+ Handles for easy cover removal
+ Heavy duty 600D Oxford fabric
+ Wind resistant
+ Price
Cons:
– Will need to be replaced average every 2 years (any grill cover).
Final Thoughts
The deciding factor for me, when it comes to choosing a grill cover is price. They are all similar in their fabrication. When shopping for a cover, go in with the understanding that ANY grill cover will need to be replaced at least every 2 years if left out in the elements' year round. That is why I give this cover a 4 out of 5. I have purchased much more expensive covers in the past all with the same result.
Any thoughts on any other covers? I am always looking for something better, but have not been able to find anything that will stand the test of time. If you have come across the holy grail of covers, please share. I welcome any thoughts or comments you may have. Thanks for sharing your comments below.