OK, let's face it, this is obviously your "thing" or else you wouldn't be here still reading this right now.  We all have a passion for gardening, and creating beautiful spaces by way of plantings and water features.  Here are a few tips to keep your water garden looking its best.  The key is naturally transitioning into the landscape.
Planning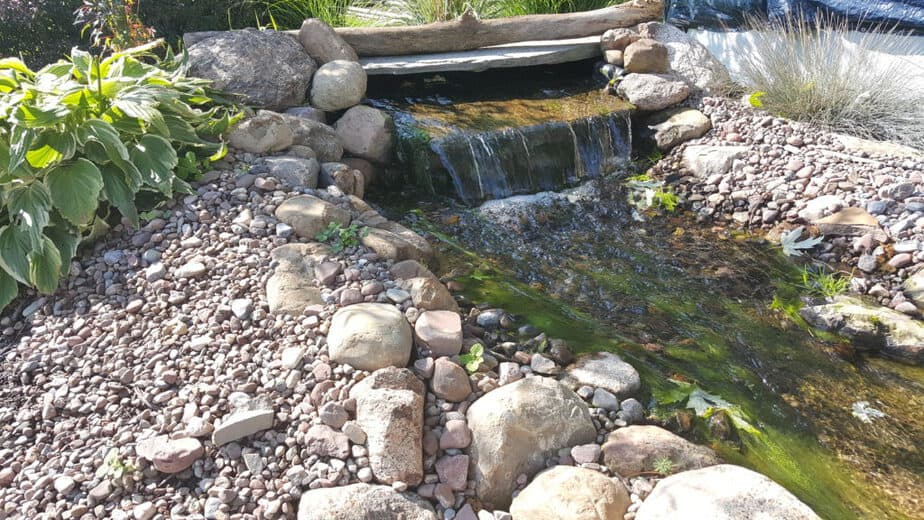 When you first started out designing your project you may have had the edge in mind. Maybe your design includes a deck or boardwalk that hangs over the water to get you as close as possible to the water's edge.  In this case you may make the water deeper where the deck is.  This way your fish will be happy to greet you at feeding time.  There is just something majestic about hand feeding koi.
Another beautiful design that may suit your taste is to have a flagstone walk up to the shore of your new water feature.  Whatever your vision, be sure to plan ahead for it so you can bring it to life when it is finished.
Gardening – Out of the Water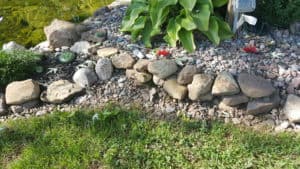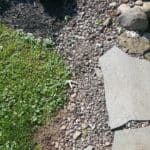 A lot can be said for how you finish off your garden.  This is just as important as the construction of your pond.  After all, it's the first thing you see when you walk up on your water garden.  The plants at the waters' edge and surrounding area will determine how natural your pond blends into the landscape.
I have seen many a tacky pond where this was overlooked.  Their outdoor landscape looked like a black tub in the middle of their yard with mulch around it.  Avoid this mistake and take the time to research and do some proper plantings around your water feature.  This will bring all of your hard work together and create the masterpiece you desire.
Softening the Edge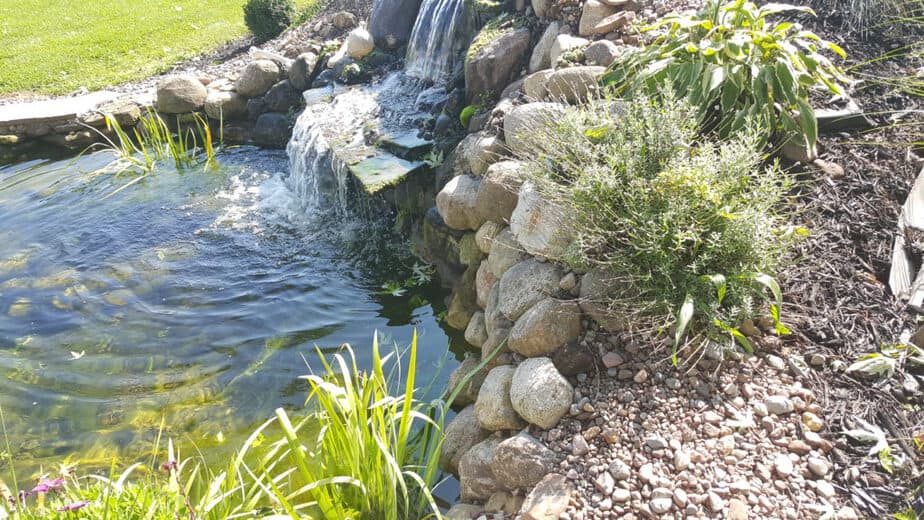 The stonework around your ponds edge came out incredibly!  You may be so happy with the job you did that you don't want to hide it with plants.  I assure you that once you do, it will not hide your stone work, but enhance the overall look of the landscape.
Some plant species seem like a good idea at the time because they are fast growing and will add greenery to your landscape in a relatively short period of time.  Just look at the big picture when you are selecting which plants to use.  Some are extremely invasive and will take over if not kept at bay.  If you don't mind the constant battle, then by all means use them.  Just remember when you spend an entire day cutting back the out of control Creeping Jenny, that you are the one who planted it!
If you insist on using an invasive species, you may want to give yourself a helping hand and plant in containers to stop it from spreading like wild fire.
Controlling Runoff – Avoid Contamination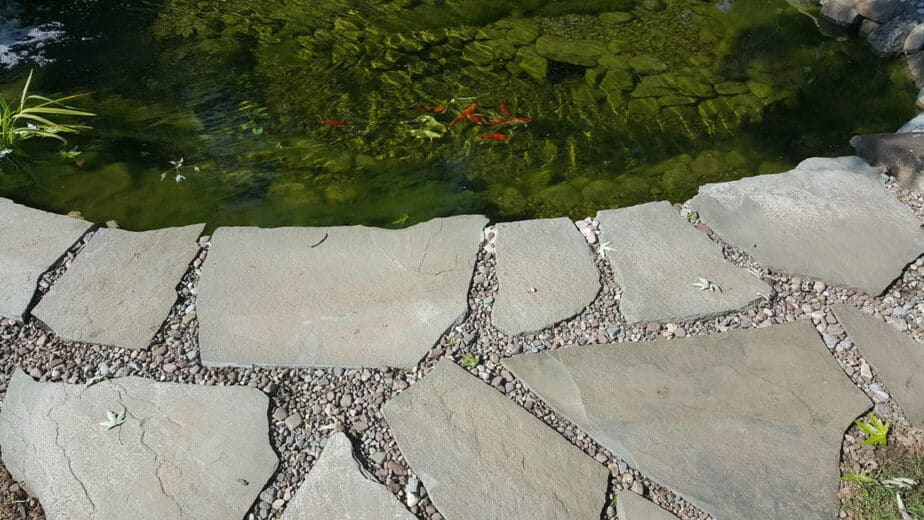 When it's time to put the finishing touches around the edge of your pond it's important to keep in mind that rain runoff water needs to be kept out.  To make this happen the liner of the pond needs to be brought up above the water level of the pond to make a ridge around the outside edge.
This can be accomplished by using a rock on the inside of the pond and back-filing behind the liner with dirt or stone.  In doing this you will ensure any runoff water will be kept out of your closed water ecosystem.
Another important thing to do is create an inviting way for visitors to walk up to the waters edge.  There are multiple ways this can be accomplished.  I've seen wooden decks built up to the edge, but I choose to use flagstone for a more natural transition.  Another reason to create an inviting walk up is to keep traffic where you want it.  I don't want visitors walking and climbing on the other side of my water feature, so by creating this walk up area people are drawn to it and not the other side.
Planting up to the edge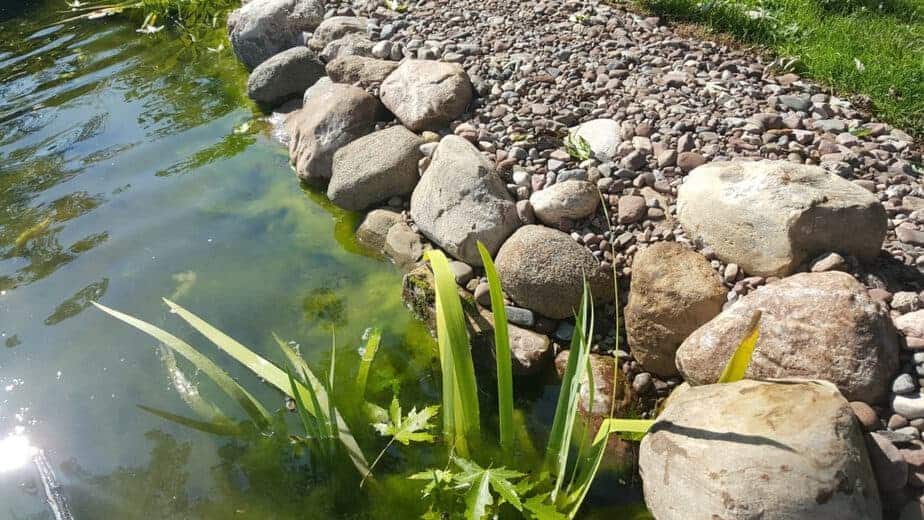 The idea here is to make the transition between the water and land look as natural as possible.  The challenging part is to keep the water and land separate.  This can be accomplished by planting the same water loving plants in and out of the water close together.  The foliage from the plants will hide the transition for a natural look.
When planting in the waters' edge, use pond soil wrapped in landscape fabric to hold the soil in place, then simply hide it in the rocks.  Plant the same type of plant on the other side of the liner so the foliage from both plants look like a single plant.
In Conclusion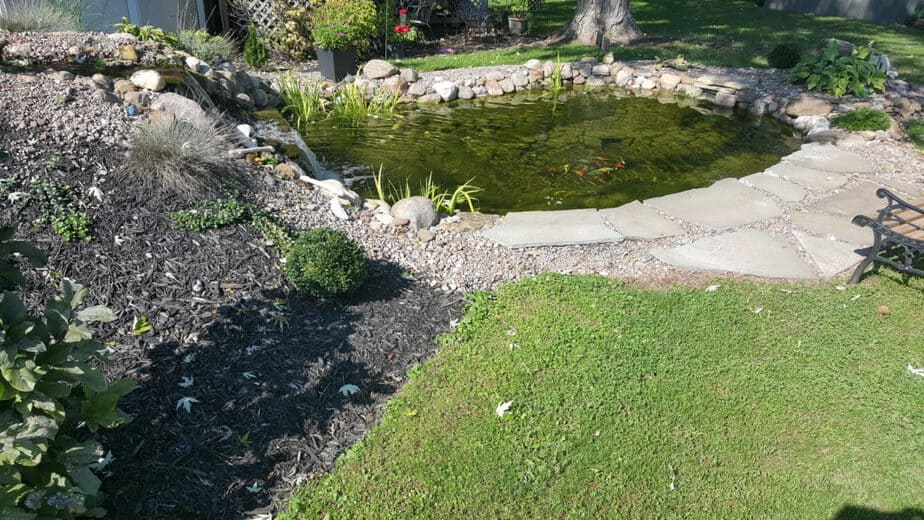 Begin with the end in mind.  Just like any project, you need to plan it out before you begin.  Even the finishing touches need to be taken into consideration.  When you set yourself up in this way, it is much easier to see your vision come to life!
If you are ready to get started, check out our how to build a pond, or how to build a pondless waterfall series for some great ideas to bring your vision to life.  I believe everyone deserves their own water front property.
As always, I wish you the best on all your future projects.  Do you have any experiences you would like to share? I would love to hear about them.  Please leave a comment or any questions below and I will get back to you as soon as possible.  That's what I'm here for, so please don't hesitate to ask.