Weber Summit 7370001 s-670
---
The Weber Summit 7370001 s-670 does not disappoint!  You put a lot of time, effort and money into your outdoor oasis, don't cut corners now.  You want something as well built and sturdy as the stone walls around it.  Let's be honest… you get what you pay for, most of the time.  The Weber Summit 7370001 s-670 is no exception!  Webers flagship model is a high end grill for people who expect nothing but the best.
Features:
Cast aluminum hood and cook box
Stainless steel cooking grates 9mm in diameter
Six stainless steel burner tubes
Individual burner ignition system
Flavorizer bars
Grease management system
Side burner
Smoker burner
Sear station burner
Infrared rotisserie burner
10 Year Warranty
Weber Summit 7370001 S-670 Stainless-Steel 769-Square-Inch 60,800-BTU Liquid-Propane Gas Grill
Cost $2,499
Cast Aluminum – One of the best features of this particular grill is the fact that the cook-box and shroud are made of cast aluminum.  Extremely durable, to withstand the heat.  The cast aluminum shroud and cook box will typically outlast any quality of stainless steel.  This makes maintenance easy.  The shape of the hood and cooking area is designed specifically for moving the heat around evenly, weather using a direct or indirect cooking method.
Cooking Grates – The 9mm stainless steel cooking grates produce beautiful sear marks and hold heat extremely well.  The stainless steel also allows for easy clean up.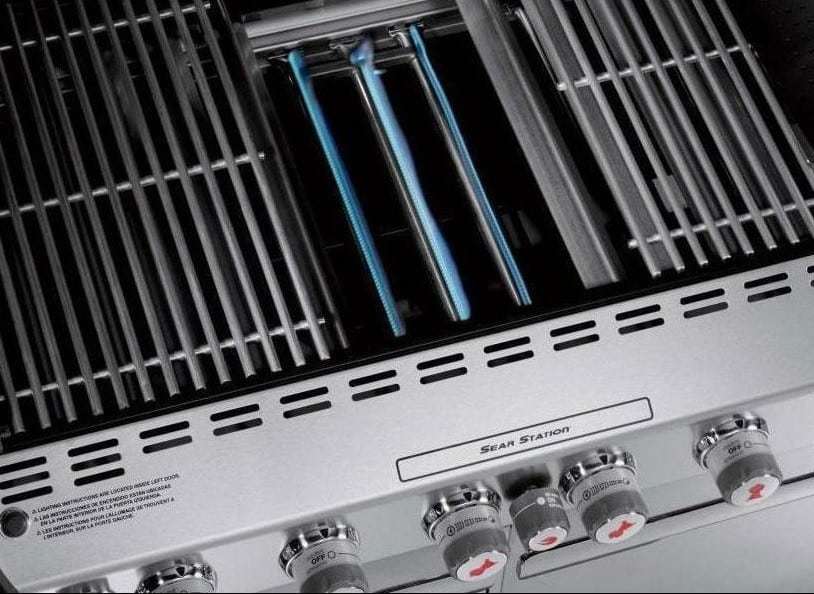 Burner Tubes – These burner tubes are one piece with no weak points from being wielded together.  This helps resists rust and burn through.  The grill design protects the burners from grease and cooking fluids by way of the flavorizer bars.
Individual Burner Ignition System – This feature allows you to ignite only the burners you want to use, without having to light all the burners, then extinguish the ones not used.
Flavorizer Bars – Created by Webber who coined the phrase flavorizer bar.  These bars catch food and drippings, which create wonderful smoke to add flavor to the food being grilled.  The excess that isn't vaporized follows a channel down to the grease management system.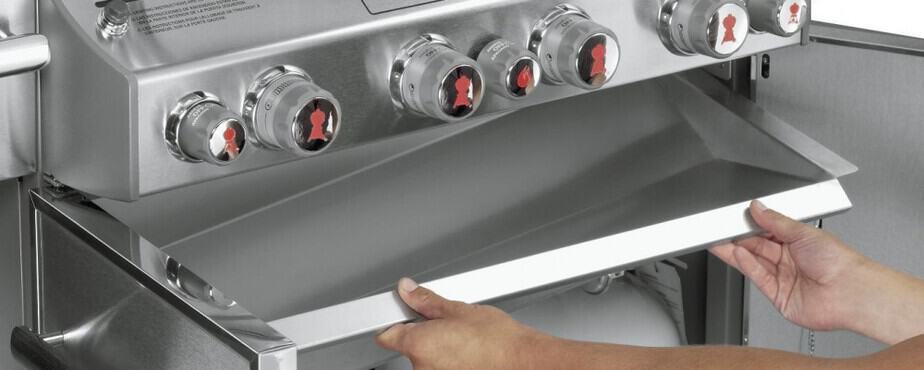 Grease Management System – This system keeps the grill at optimum performance with low maintenance.  Juices from meat hit the flavorizer bars, and the leftover grease runs down a channel, onto an angled grease pan.  The grease pan is angled which forces the grease down into the grease pan located well below the burners to prevent fire.  The grease pan is easily removed from the front, for cleaning, and the grease pan is disposable, making periodic cleaning a breeze.
Side Burner – This adds even more versatility by allowing the grill-master to muti-task.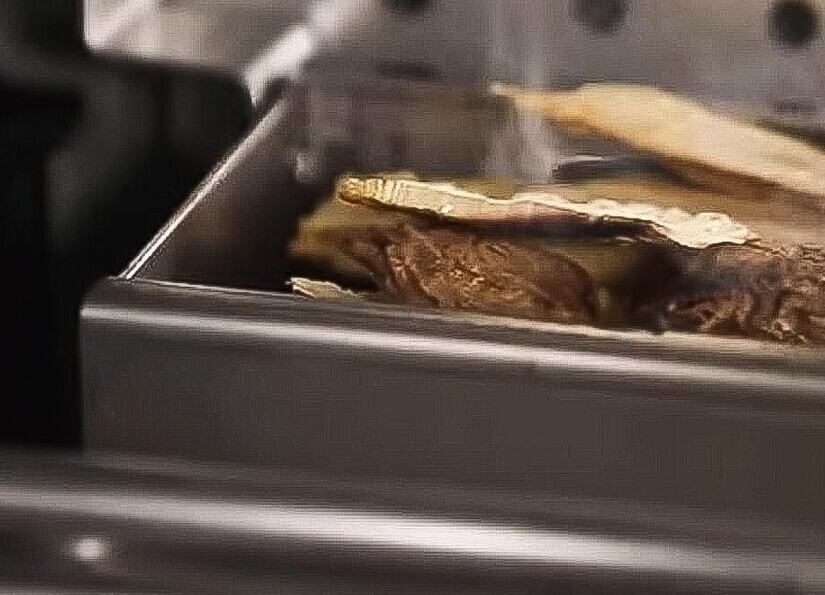 Smoker Burner – 6,800 BTU smoker box will add smokey flavor to any grilled meal
Sear Station Burner – Keeping the heat in one space provides instant intense heat for searing, and locking in the flavor!
Infrared Rotisserie Burner – This rear mounted burner offers 10,600 BTU's to put heat directly towards the spit.  The cart below has storage for the fork. The rotisserie motor is a flip up design allowing it to be tucked away when not in use.
Other Features:
Front locking casters
Stainless steel cabinet doors
Tool hooks for hanging grilling tools
LED fuel level indicator (on propane model)
2 Stainless steel work surfaces
Hood thermometer
Dimensions:
57.1 inches High
74.1 inches Wide
30 inches Deep
Pros:
Precision temperature control
fuel efficiency
easy to clean
even heat distribution
built for everyday use
quality construction
easy to assemble
 smoker box is easy to get to and clean
10 year warranty
Cons:
This grill comes in either Natural gas, or propane.  There is no conversion kit available.
Cost
Final Thoughts:
---
The features on this grill are second to none.  A solid professional grade outdoor appliance that will last for years.   The 10 year warranty means weber stands behind their product.  The ultimate fine tuning temperature controls gives any grill-master the advantage they need to be the talk of the neighborhood.  The features and quality outweigh the cost of this amazing grill.